We're dedicated to creating strong partnerships with many of the highest-rated brands in the Solar Industry such as KACO (Siemens), VoltronicPower, Canadian Solar, LONGI Solar, Jetion Solar, etc. to offer a wide range of high-quality PV Module, Inverter, Battery Storage, and other Protection Accessories with a manufacturer warranty to our clients worldwide.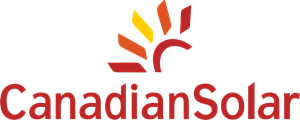 It was founded in 2001 in Canada to produce electricity from the sun with the purpose of encouraging sustainable development and creating a cleaner and healthier earth for future generations. It has delivered over 67 GW with the best-possible value to thousands of customers in more than 160 countries. Canadian solar products achieve the highest production values and returns on investment due to the combination of products technology, quality and market cost structures.
Canadian Solar is:
one of the largest solar power plant developers globally
one of the largest solar photovoltaic products providers
Awards
Top Bankable Manufacturer Rated by Bloomberg New Energy Finance (BNEF) in 2021
Tier 1 Solar CompNo. 1 Module Supplier for Quality and Performance/Price Ratio in IHS Module Customer Insight Survey in 2016
The Best PV Module Manufacturer Award in Brazil by Smart Energy 2016
No. 1 Silicon module solar plant developer by Greentech Media Research in 2017
any by Bloomberg New Energy 2017-2020
It was established in 2000 with a bold mission: "Utilizing Solar Energy, Building a Green World" and a brand image of "Robust, Reliable, and Technology Leading" to develop solutions for large-scale power plants while focusing on its innovation development. LONGI is committed to achieving the most valuable solar technology in the world.
It supplies reliable and high quality and highly efficient solar modules to 85 countries and regions on 6 continents to bring electricity to millions of people around the world. It uses "Green Power + Green Hydrogen" solutions for the purpose of a low-carbon future.
LONGI Technology:
PERC Cells
N-type TOPCon Cells
Bifacial PV
Half-cut Module Technology
Mono Silicon Crystalline Technology
Life-cycle Standards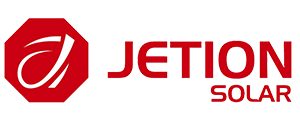 Jetion Solar was founded in 2004 as a world prominent PV manufacturer. It focuses on research, growth, manufacture and sale of high-efficiency solar modules. Innovation, quality, and manufacturing in terms of production capacity are Jetion's important accomplishments that outpaced most of its main competitors. Jetion is one of the important PV module producers that supply more than 10 GW products in the photovoltaic field in 58 countries.
Jetion stays at the forefront of technology in the solar photovoltaic industry by focusing on product innovation and development with respect to continuously investing in upgrading cell technologies, and laboratory equipment, and employing potential R&D talents. Jetion Solar's high-quality products are designed with a commitment to supporting renewable energy customers all around the world.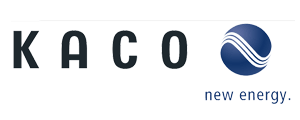 KACO was established in 1914 and in the 1950s it was the world's largest producer of electromechanical choppers. It produced the first thyristor inverter in 1953. KACO new energy has been a subsidiary of Siemens AG since 2019 and has over 20 years of inverter history in the photovoltaic field.
KACO new energy is one of the most significant inverter producers for photovoltaic (PV) plants and energy storage systems with 280 employees among the best known in the inverter industry. KACO's new energy has delivered a capacity of more than 13 gigawatts of cumulative power by supplying 800,000 inverters in the photovoltaic field worldwide.
The product line-up includes accessories for grid management, hybrid and battery inverters for energy storage, and operations and maintenance services for the full power spectrum from small to large PV systems. KACO hybrid inverters, flexible battery inverters, and reactive power inverters provide PV energy storage for homes or small businesses, and medium to large-scale commercial and industrial requirements.
KACO inverters are designed with quality and commitment to supporting renewable energies with respect to efficient energy management all around the world.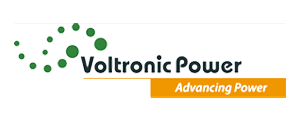 Voltronic Power was founded in May 2008. It is one of the significant UPS, PV Inverter, and Inverter producers with 4000 employees in China, Vietnam, and Taiwan.
Core Competency:
Manufacturing
Experience
ODM Business Mode
Client Relationships
R&D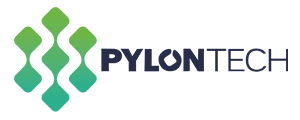 It was founded in 2009 and deployed the solution for BESS in 2013. Pylontech is a professional Energy storage system company that uses vertical integration of all required technologies including cathode material, lithium cell, BMS, and system integration to produce Energy Storage Systems. Its ESS products can be widely used in grid-level energy storage, higher capacity PV energy storage, data centre power backup, and all other kinds of industrial applications with different capacities.
It has delivered over 3.0 GWh to thousands of customers in 80 countries by the end of 2019. It has a significant contribution in moving forward to change the way of generating, transferring and using electricity. Pylonyech has been pioneering in the global ESS market since 2013 with its ESS technologies and product commitment.
Ritar International Group is a specialized battery company founded in 2002 in China. Ritar is one of the most significant battery producers with two battery manufacturing bases in Hengyang (China) and Vietnam and over 6,000 employees, listed on NASDAQ. It has been the new energy industry leading company in China with products list of batteries, switching power, cover glass for mobile phones, etc.
It has a research centre with the world's most advanced production equipment and testing methods, over 50 R&D engineers, and over 40 years of experience to develop advanced technologies.
Ritar offers different types of batteries for different industrial applications such as Energy Storage Systems, UPS, Solar Systems, Data Centers, Telecom, Rail Transit, Motive Vehicles, etc. Its battery products line-up includes a full range of Lithium batteries and OPzV solid state lead batteries, Deep Cycle, Lead Carbon, AGM, GEL, OPzS, and Traction (DIN/BS) Lead Acid batteries. Ritar vision is "to build a world's top enterprise of the first-class scale and brand, with the first-class team and the international competitiveness."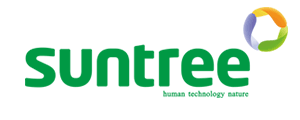 Suntree Electric Group Co. Ltd. is established in 2007. It is one of the significant solar energy solutions providers and manufacturers, with 300 employees among the best known in the photovoltaic industry.
It has 24 offices in swede and a wide global network in more than 110 countries and regions. Suntree products are designed with quality and commitment to supporting renewable energy customers all around the world. It has achieved 20%+ business growth by supplying more than 3000 customers worldwide.
The product line-up includes Photovoltaic System Protection, Industry Control & Protection, Enclosures and Cable Glands, and Buildings Circuit Protection accessories. Suntree won more than 40 patents, including 10 invention patents after its first 10 years of experience and it had been rated as a technology research centre and national high-tech enterprise. It is also designated as a supplier of the State Grid.